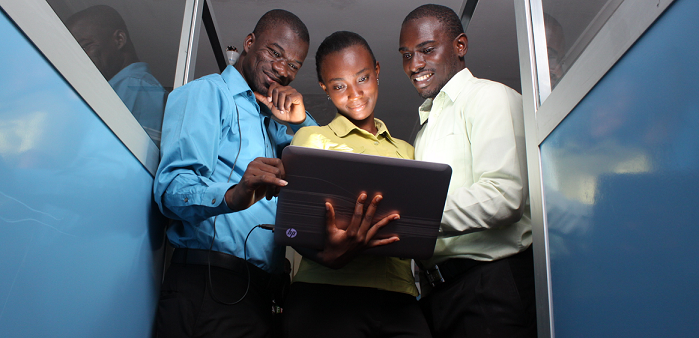 ATTEND NIGERIA'S LARGEST SOCIAL MEDIA ONLINE SEMINAR & GET FREE GIFT WORTH 10K.
Are you an entrepreneur and new to social media or has your use of social media for business been unfruitful and slow? Ever wish you could skip the whole social media thing?
If you are not 100% thrilled about all that time you've been plugging away on social media, you are not alone. SME's have been struggling and ALWAYS looking for reliable answers to social media marketing questions like:
How do I know which social network to focus my energy on?
Why is no one engaging with my post?
I have no followers/fans-what am I doing wrong?
What on earth should I be posting about, anyways?
If you would like to get answers to the questions above in real time and also discover the secret strategies behind social media today with techniques on how to get upto 100k twitter followers in 4months, increase sales, brand awareness while attracting & engaging quality customers to quickly grow your business,then this online seminar (webinar) is for you.
Join over 5,000 invited entrepreneurs at the online mega webinar and reduce your trial and error time on social media. Take in practical, action-oriented social media marketing strategy and discover techniques used by some social media strategists worldwide to amass over 100k+ twitter followers in three (3) months.
After this event, you'll be able to take your Facebook, LinkedIn, Google+, Twitter, and Instagram marketing to an entirely new level as you'll be given shown simple social media strategies used by Multi-National Corporations for product launch. You'll led by 2 social media experts – streamed live to your computer, tablet or smartphone all from the comfort of your home or office wherever you are in Nigeria!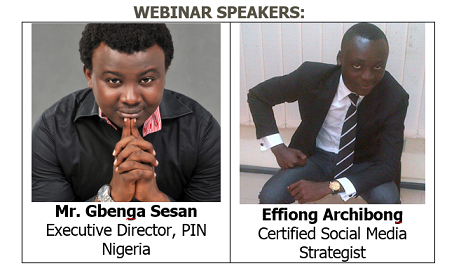 THEME: The Lies, Truths & Social Media Success Tip for Entrepreneurs
SPEAKERS:
(1)Effiong "Peter" Archibong, Executive Director,EntrepreneurSocialMedia™
(2)Gbenga Sesan,Executive Director, Paradigm Initiative Nigeria
DATE: June 30, 2015
TIME: 11.00am.
VENUE: Online – (Video streamed to your Computer, Tablets or Smartphone)
DURATION: 55Minutes
ADMISSION FEE: N2,000 (Online payment available)
REFUND: If after attending the event you are unsatisfied, a full refund will be made available and details for this will be included in your confirmation email.
REGISTER NOW!
First 100 people to register before June 15 and share on social media through our Thunderclap CroudSpeaking platform can attend the event FREE OF CHARGE. A link (venue) to the webinar room will be sent to all registrant's email addresses after registration.
HERE'S WHY YOU SHOULD ATTEND THIS ONLINE SEMINAR:
Beyond hearing from the top social media pros, here's what makes #ESMWEBINAR unique:
#1. Discover proven tips and tactics that work for small businesses along with how big brands are using it for major product launches, increased sale, brand awareness and customer service.
#2. No travel required-Most seminars & conferences cost thousands of Naira for travel and lost work time while attending a physical event. Not at #ESMWEBINAR, because everything takes place live and online (plus you get video recording & slides!)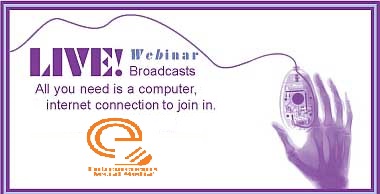 #3. Networking opportunities—make valuable professional connections or answer to pressing questions with our #ESMWEBINAR Hashtag or use our exclusive attendee-to-presenter question tool just for attendees.
REGISTER NOW!
#4. You get 3 FREE 2015 best-selling social media e-books worth N10,000. Courtesy of our sponsors.
#4. You get 3 FREE 2015 best-selling social media e-books woth N10,000. Courtesy of our sponsors.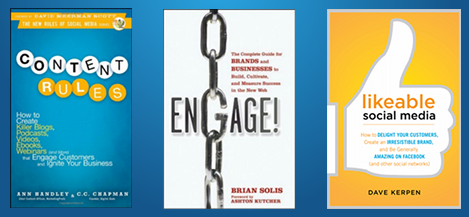 #5. All attendee's will be awarded a digital certificate of participation.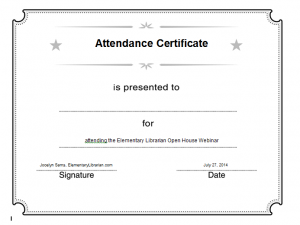 #6. Get automatic discount on registration fee to the main event: This webinar is actually meant to equip you with skills & understanding necessary to understand the advance stuffs that will be discussing at #EntrepreneurSocialMedia Mega Social Media Conference positioned to be bigger and larger, taking place later this year. #ESMWEBINAR executives' are putting plans in top gear and in contact with speakers to bring to you Nigeria's social media experts including Sim Shagaya, Jason Njoku, Gbenga Sesan, Omojuwa Japheth alongside reps from Facebook, Twitter, LinkedIn, Google and Instagram to lead workshop sessions.

Proudly brought to you by: EntrepreneurSocialMedia™
In Partnership with: BellaNaija, Radiant Communications Ltd, TechLoy Media, EventBright, OgbongeBlog, CalabarBlog, OlodoNation, WordPress and Thunderclap.
For more info please kind read the FAQs on the registration page or contact the #ESM™ team on:
Phone/WhatApp: 07065903593
BBM: 2A8744A6
Email: effile2010@gmail.com
Web: http://bit.ly/1FlyOxS
Attendee ListSort by: Date | First Name