EbonyLife TV has released a statement concerning the allegations of sexual assault made against "Men Corner" host Andre Blaze.
The Calabar born tv host had been accused of sexual assault by acclaimed speaker Olutimehin Adegbeye.
Olutimehin who took to Twitter to share her story stated that she was raped by Pretty Mike when she was just 16 years old, while Andre Blaze assaulted her sexually about two years ago
Andre Blaze had previously issued a brief statement saying those who know him can attest they are not the actions of the person they know.
He would address the matter in full at a later date, he continued.
In the statement released by EbonyLife TV, CEO Mo Abudu said she's concerned about the allegations and is determined to find the truth.
See the statement below: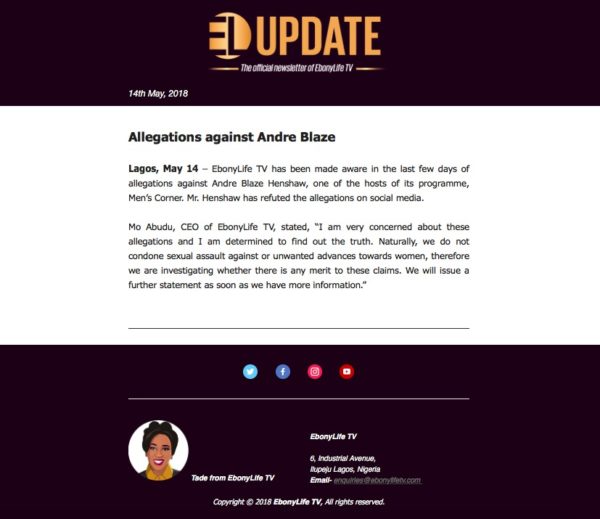 Photo Credit: theandreblaze