The Peter Kayode Bello Family and friends has launched a charitable organisation in memory of their Son, Capt. Peter Kayode Bello. The Peter Bello Foundation was created in order to offer young people the enabling skills and platforms that they require to live their dreams – a passion which Peter followed until his last breath on the Bristow Helicopter crash of August 12 2015.
With a thematic focus on Science, Technology, Engineering and Mathematics (STEM), the Arts and Mentoring, the Peter Bello Foundation is committed to spreading the message of hope and giving young people the innovative skills and access to opportunities that they require to fulfil their potential.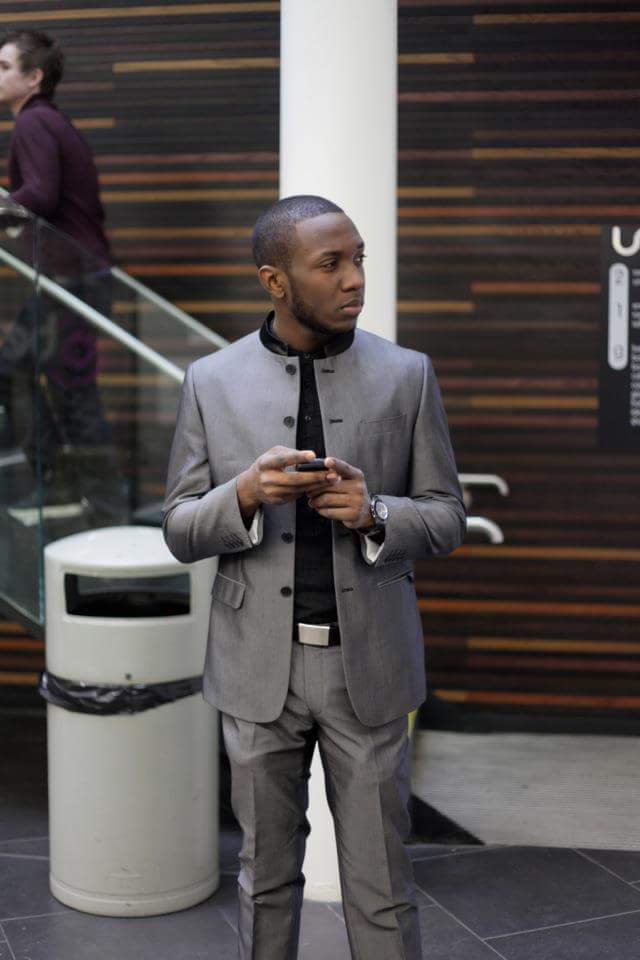 Founded as platform to continue remembering Peter's love for learning and his passion for inspiring others through his life and works,the Foundation believes that greatness lies in everyone and it is our collective responsibility to offer support and give wings to young people to soar!
To achieve its vision, the Foundation is intervening in the following areas:
• Scholarships for students in Science, Technical, Engineering and Mathematics (STEM)
• Capacity building and promotion of young people in the Arts
• Establishing Mentoring platforms to engage young people
• Strengthening advocacy and mainstreaming existing safety policies and procedures
***
For enquiries and partnerships, please contact our Secretariat via +2348175400911; +2347033895992; +2348185035437 or email info@peterbellofoundation.org or visit www.peterbellofoundation.org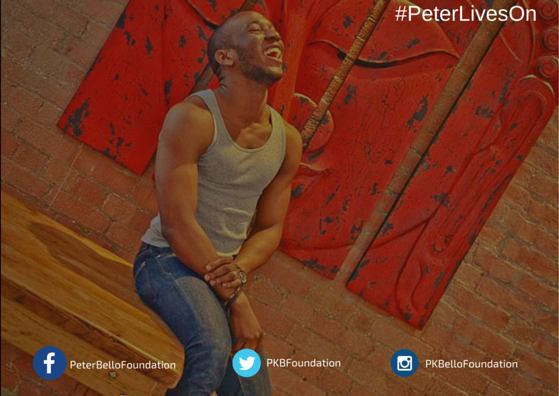 About Capt. Peter Kayode Bello – (4th July 1989 – 12th August 2015)
Peter Kayode Bello Jr., born to Peter Snr. and Thelma Bello, and fondly referred to as "Junior" by his family was born on the 4th of July, 1989 in the city of Calabar, Cross River State, where he lived out his early years with his older siblings – Ajoke and Iserena.
Peter was a bright young boy and kick-started his formal education at Madonna Montessori Nursery School, Calabar. He progressed through to Hillcrest Junior, also in Calabar and eventually obtained his West African Senior Secondary School Certificate from The Bells Comprehensive Secondary School, Otta, Ogun State. Peter showed great promise as he always made it to the top tier of his class.
After a short spell at Access School, Calabar for his A-Levels, he gained admission into the Kwame Nkrumah University of Science and Technology, Kumasi, Ghana where he graduated with an Honours degree in Chemical Engineering in the year 2010. Inspired by his exposure during his National Youth Service at ExxonMobil, Lagos and determined to expand his horizon, Peter proceeded for a Master's Degree in Process Safety and Loss Prevention at the University of Sheffield, England in 2012. While in Sheffield he left his mark as a member of the Sheffield Paramilitary Corps.
His ambition to become a pilot was occasioned by a life changing experience, as an adolescent, when returning from holidays in Calabar to his secondary school through Lagos. The aircraft was too full and no one was ready to drop off. The airplane pilot made an offer to fly any brave youth with them in the cockpit and as usual Junior's mum offered tiny Junior, who reluctantly gave up his passenger seat and accepted to sit in the cockpit with the Pilot and Co Pilot.
Though Junior was unhappy with Mummy for offering his passenger seat to somebody else, and making him sit in the cockpit, he obeyed as was his nature.He ended that first flight in the cockpit with a burning desire to chase and fulfil the dream of soaring the skies.
Our beloved Peter certainly lived his dream.
After obtaining his M.Sc. from the University of Sheffield, Peter gained employment as a Trainee Pilot with Bristow Helicopters. He proceeded in 2013 to the Bristow Academy in Titusville, Florida, United States of America, where he excelled and eventually gained his flying wings in 2014. In the words of his employers, " Peter was a keen Aviator with excellent handling skills and a valued member of Bristow's team in Nigeria where he as first Officer with the……." Testimonies like this abound in his work place and amongst his peers and colleagues.
Peter was a kind, humble, selfless, lovable, adorable and motivational person and a blessing to all he was affiliated with. He had a calming influence amongst other qualities. Often the peacemaker, he knew when to let go and always let go.
Junior, as his parents and siblings called him, was more a man than he was a "Junior"- a rare gem. He was daring, ambitious and self motivated, never scared to take up a challenge or to break new grounds. A man of many talents which included cooking, baking, modelling, photography, engineering, acting and bearing gifts of kindness and warmth, Peter was a people's person, and interacted with the young and the old; a rare quality, hence the tons of tributes numbering almost twelve thousand hits on his memorial web site.
At 20 years Peter had attained a phenomenal modelling career as a Supermodel in his category with appearances on bill boards at strategic locations in Ghana and Nigeria, not to mention websites across the globe for Grade One brands and agencies.
An avid photographer and traveller, Peter was sought after to cover different events in Lagos, endearing himself to the media industry. His best souvenirs from his many travels will remain with us particularly his iconic pictures of nature, great landmarks, other people and himself.
He also chose a path to the skies as a pilot serving humanity.
Peter Bello is one of the crew members who died in the fatal Helicopter crash on August 12th 2015 in Lagos, Nigeria.
Peter transitioned to be with the Lord while living his passion and dream. He has inspired and challenged us to live out our dreams while leaving a mark on our generation.