We have two amazing fashionistas in the same woven striped skirt with a popping yellow belt that extends to the shoulder from leading womenswear brand FIA.
Aviator Powede Eniola Awujo rocked hers with a black t-shirt, a grey clutch and a pair of black strappy heels. She let her hair flow down as she attended the launch of Agbani Darego's flagship store earlier this year.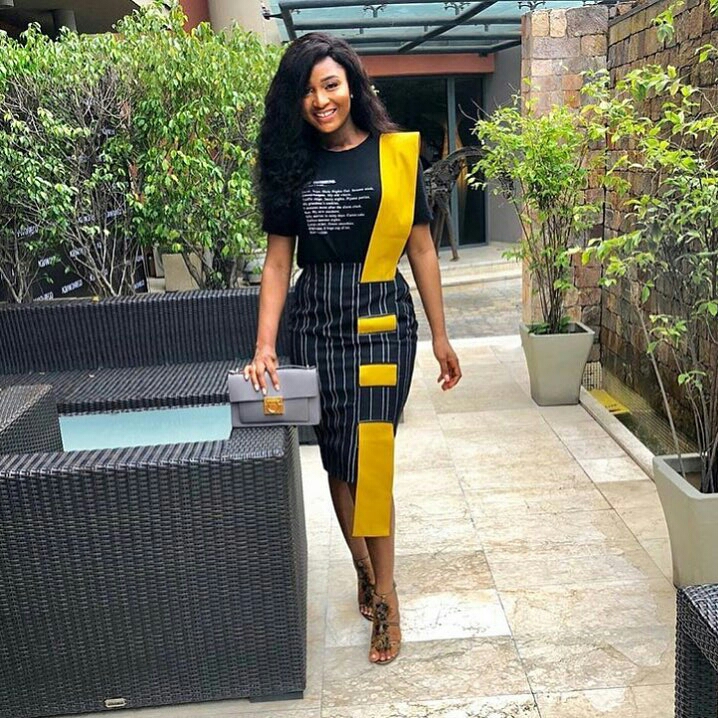 Fashion stylist and stockist Leyi Ush recently opted to style the skirt with a white shirt from House of Dagladash, and lucite pumps from Total wrap. She added an Aldo glitter purse to complete the look and had her hair pulled back to show off matching yellow fringe earrings.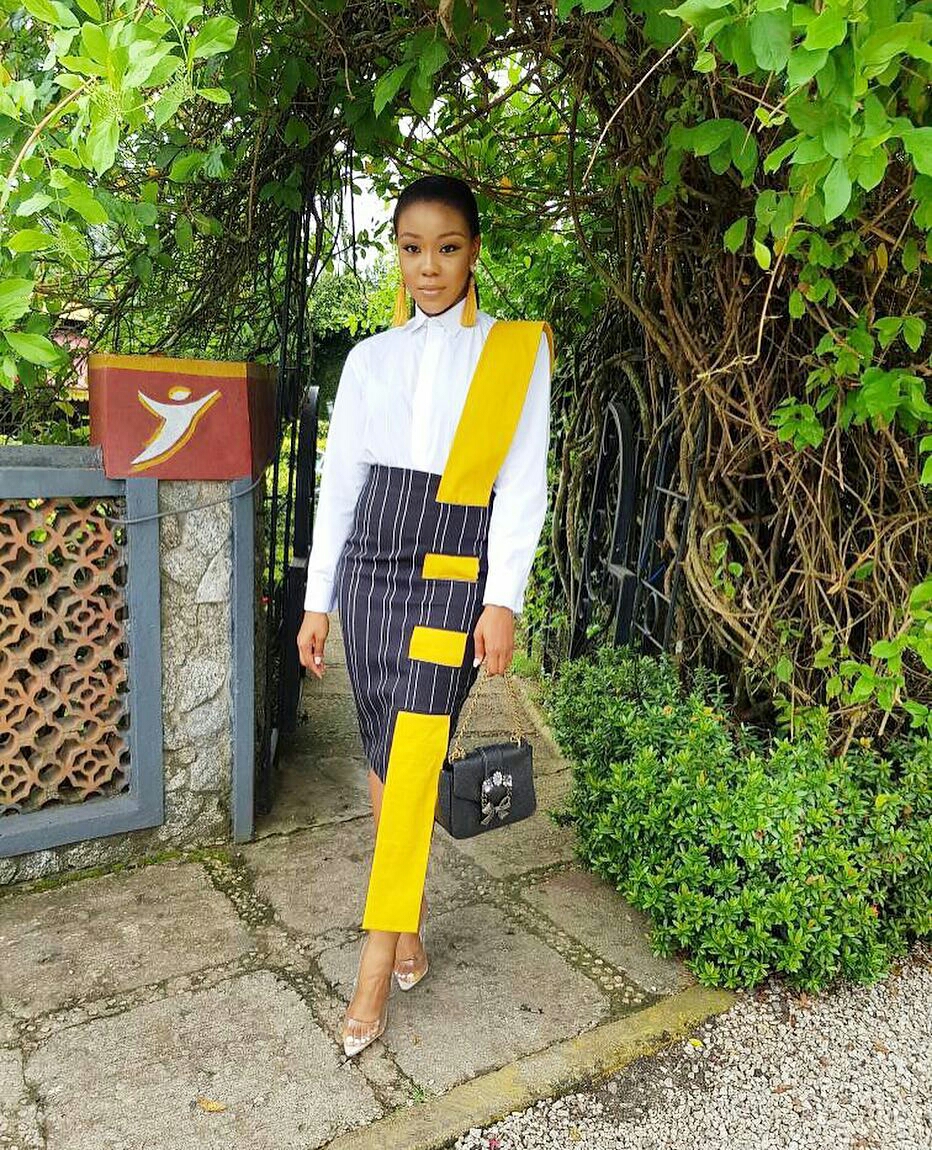 They both look amazing, but who styled this skirt best?
Photo Credit: @powedeawujo, @leyiush